[powr-facebook-feed id=667f5b7e_1464954128270]
The Langlais Group Is Passionate About Projects:
When it comes to cutting edge lighting design, The Langlais Group is considered the most highly sought after project partner. A trusted resource that utilizes the latest in cutting edge LED technology for their lighting and illumination designs. Their project portfolio ranges in scope from commercial interiors, retail environments, to site and roadway lighting.
LED Retro-Fit James Hillhouse High School – Field House New Haven CT:
Designing a Challenging LED Retrofit That Saves Money and Has Better Field Illumination Project:
The goal for the Langlais Group was to provide the proper brightness and reduce the electrical power being consumed. The design of this massive building combined with the requirement for on the "field lighting" was a challenge that designer Emily Gorecki invested in head on. Utilizing our AGi32 system. The result was an evenly lit field and a reduction in energy usage while exceeded the client's expectations on all counts.
Langlais Group wins Major Industry Award from CREE Lighting at National Sales Meeting in San Antonio!
Hey! Did you hear the one about …

We're looking for a few good jokes to include on our Jokes page and we're not afraid to ask. Use the email link below to send in your best joke. If we include it on the site, we'll send you a $10 Dunkin Donuts gift card.
Send Us Your Joke
Switching to LED Lightbulbs?
If you've been thinking about changing over to LEDs but aren't sure how to do it and which to buy, read this HOUZZ article!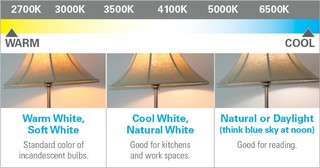 Our Lighting Services Division, headed by Emily Gorecki, provides lighting design expertise to the design community for residential interiors, landscape, kitchen and bath, industrial and commercial projects. To make an appointment, call (860) 648-2372 or email to emily@langlaisgroup.com
A Closer Look
Langlais Group to offer lighting design services to architects, kitchen and bath designers, interior designers, and landscape professionals.
A set of short videos highlighting the details of the lines we represent. Sign up to be notified when new videos are added to the collection.
The Langlais Group Difference
11 Sea Pave Road
PO Box 696
South Windsor, Connecticut 06074
(860) 289-2372
Fax (860) 648-2480